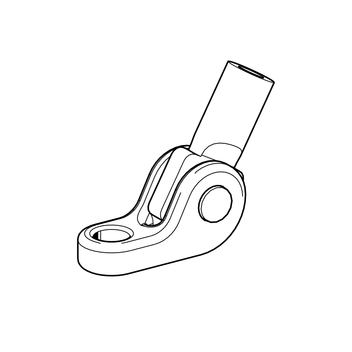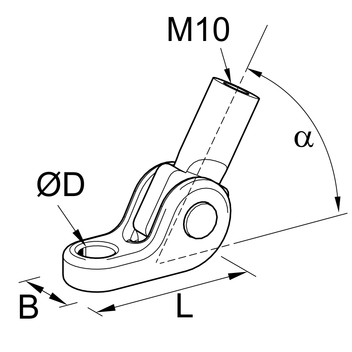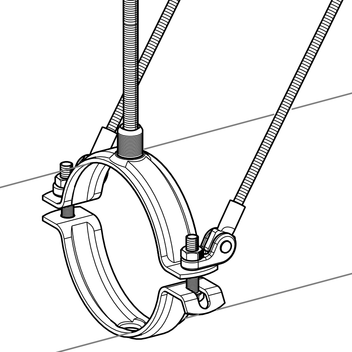 Group:
1342
---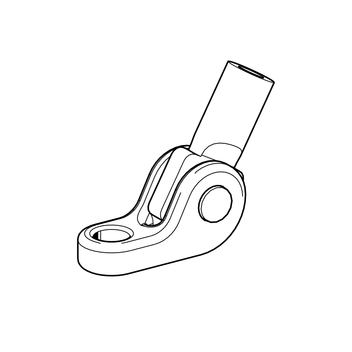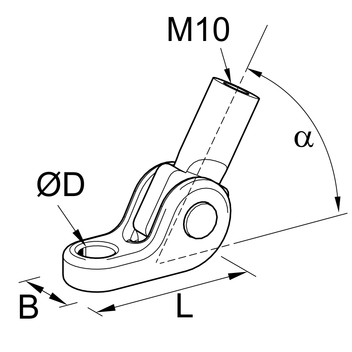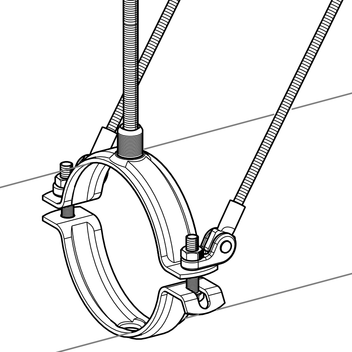 Application
The Support Joint is fixed directly to the flanges of the pipe clamp to provide additional bracing to the overall pipe support.
Adjustable brace angle
The Support Joint can be rotated 180° radially about the clamping bolt connections either side of the pipe clamp

Captive pivoting link eye
Scope of delivery
Forged Support Joint with captive pivoting Link Eye
Installation
Adjustment of Support Joint by means of the pipe clamp's clamping bolts. Subsequently the threaded rod is screwed in the Link Eye.
Technical Data
Appropriate Support Joint / Pipe Clamp combinations:
SG M10-11:

Stabil D-3G (133-140 to 167-173)
Stabil D-A (76-81 to 124-129)
Stabil RB-A (13-18 to 45-49)



SG M10-13:

Stabil D-3G (176-184 to 310-316)
Stabil D-A (133-140 to 297-303)
Stabil RB-A (57-61 to 214-220)
Stabil D-M16 (218-227 and 271-277)



SG M10-17:

Stabil D-A (316-324 to 513-521)
Stabil RB-A (248-254 to 603-610)
Type

Angle α

Perm. load
[kN]

SG M10-11
0 - 45°
90°
15
5

SG M10-13
0 - 45°
90°
15
6

SG M10-17
0 - 45°
90°
15
7
| | |
| --- | --- |
| Material: | |
| Joint: | Cast, electro-galvanised |
| Link Eye: | Steel, electro-galvanised |