Modern Building planning
Building Information Modeling (BIM) stands for the digital transformation in the building industry. In future BIM will sustainably change planning, building and make the processes more efficient.
The centre is the BIM coordination model which is necessary for the daily exchange of large datasets. The exchange via a common digital platform offers valuable benefits. Simulations can directly be created in a virtual reality in the 3D model. The BIM data are used, for example,  for early production and delivery of pre-fabricated modules. The 3D model contains important characteristics of components e.g. function, geometry and identifaction number. Further attributes such as physical properties can be complemented if needed.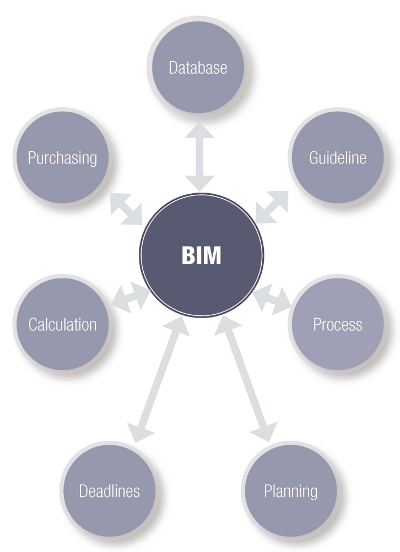 This procedure offers enormous time advantages for the client / investor, in particular during the critical transition from planning to construction phase. Depending on the project's dimensions and complexity possible changes in the construction phase can be significantly reduced in the run up to the planning period und resultant postponements can be prevented. 
CAD-library for easy design of supports
The Sikla CAD/BIM-Library supplies you with our whole product line as CAD-independent 3D or 2D geometry.
Your benefits:
Functional product information at a glance
Easy creation of own installation details
Reduced planning effort