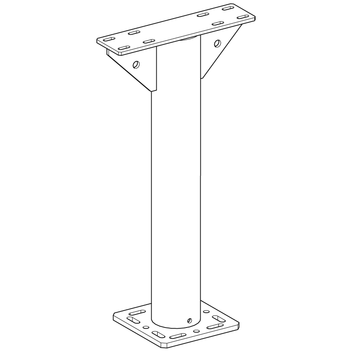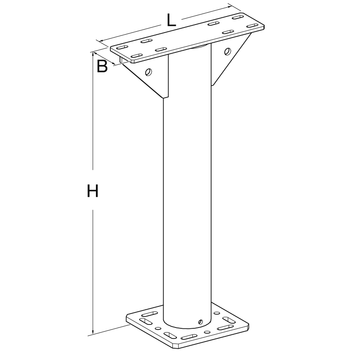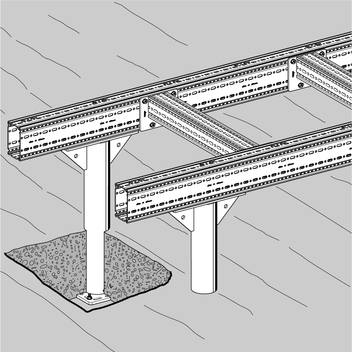 Group:
A442
---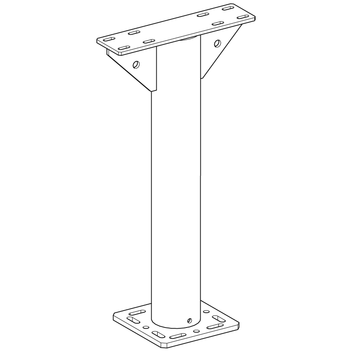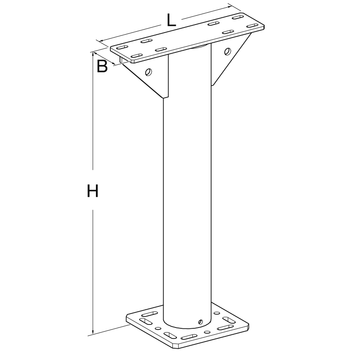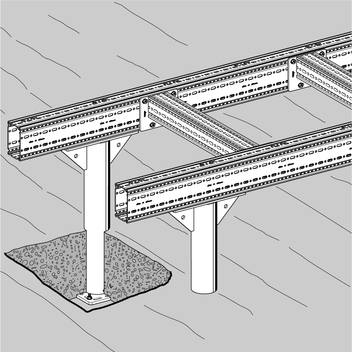 Application
Enables direct connection of TP F 100 and TP F 100/160 support profiles on various roof types.
Installation
Connection of support profiles TP F 100 and TP F 100/160 by means of 8 Formlock screws FLS F.
Fastening to roofs and concrete using heavy-duty anchors M12.
Important: The zinc drain holes in the support tube must be sealed after installation. If insulation is required in the support tube, it can be provided by the customer, e.g. by foaming.
Technical Data
B
[mm]

L
[mm]

H
[mm]

100
383
746
Hole pattern for

Base plate dimensions
B x B x t [mm]

Perforation for anchor

F 100 and F 100/160
220 x 220 x 12
M12