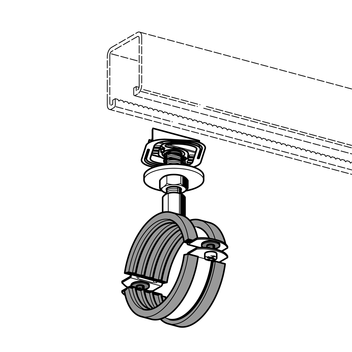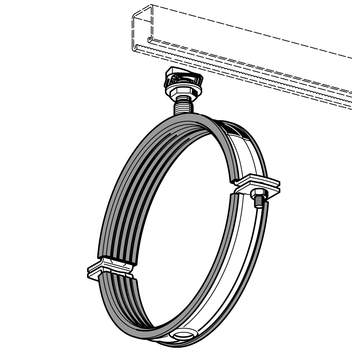 Application
Soundproof Standard Fastening in combination with Sikla channels, also satisfying soundproof demands according to DIN 4109.
Scope of delivery
Pipe clamp Ratio S 2000 with pre-assembled clamp adaption M10, suitable for sizes 40 up to 160.
Pipe clamp Stabil D-3G with lining with pre-assembled clamp adaption M16, suitable for sizes 200 up to 315.
Installation
The entire module is pushed into the channel opening and locks automatically. While positioning the distances, the module is securely guided in the channel opening. Then hexagon bolt is tightened.