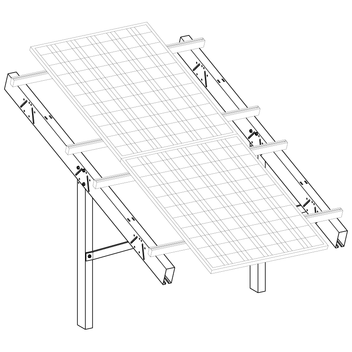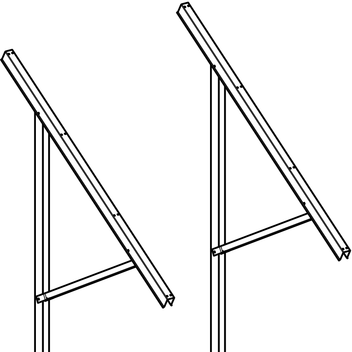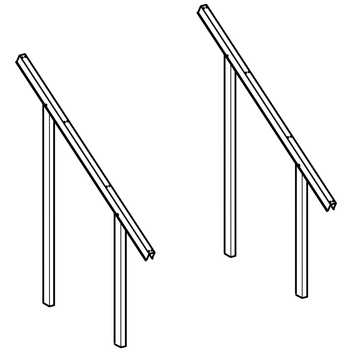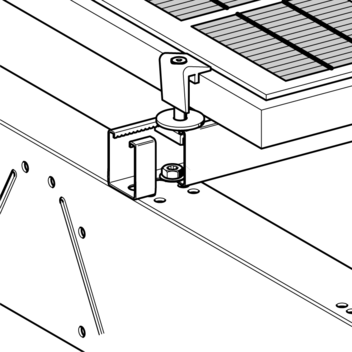 Group:
E400
---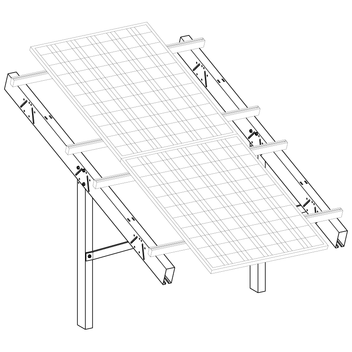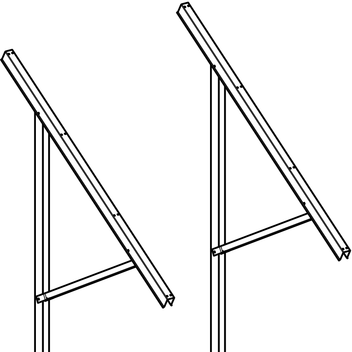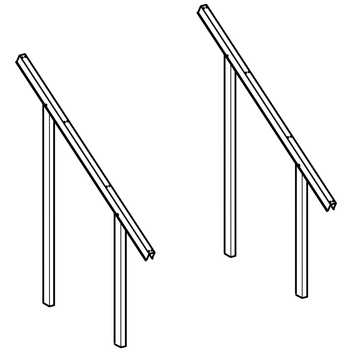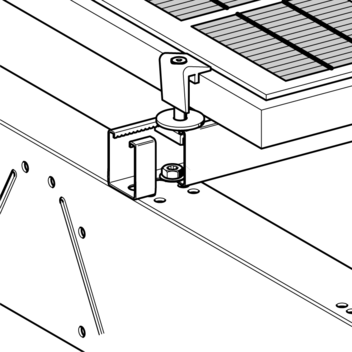 Application
Cost-effective ground mount system for large-scale PV plants.
Substantial overall cost reduction due to the foundation technology based on pile-driven supports. On the one hand wind and snow loads are transfered into the soil by the friction between the post and the soil and on the other hand via the pressure at the peak end of the post due to compressed rocky soil inside the post, creating a safe foundation. The buckling resistant geometry of the section prevents torsional deformation of the posts in case of hitting obstacles during installation.
Selection, configuration and design of the structural system components are the result of the individual analysis of the project, which guarantee the most effective use of material.

Benefits:
No soil sealing
Extremely quick mounting time
Simple assembly
Prefabricated system
Perfectly synchronised system components - only 6 parts required
High durability due to excellent HCP surface protection
Optimum utilisation of material resources
Mounting time up to 1 km length per day
Simple adjustment options during assembly by means of defined friciton
Simple, cost-saving deconstruction
Scope of delivery
Ground mount system comprising post, t-bar, channel, module clamps, screws, plus additional strut (optionally required)
System

Post
RAM Solar OAR

T-Bar
Solar OAT

Strut
STR Solar OA

Single Post System with bracing
1
1
1

Dual Post System
2
1
-
Installation
The selection of foundation and design of supporting structure is based on individual structural analysis according to the current state of standardisation and specifications.
| | |
| --- | --- |
| 1. | Drive the posts into the soil. The piling depth is based upon the results of the geological survey. |
| 2. | Connect the t-bar onto the post. Screw the guide bolt in the aligned t-bar/post drill hole. Adjust the t-bar according to the pitch angle and tighten with the remaining screws. |
| 3. | Place the horizontal channels on top of the t-bars and fix them in position. Install the channel connectors and fix them with screws. |
| 4. | Click in place the module clamps. Alternatively, with shorter tables, steps 3 and 4 could be executed still in horizontal position before adjustment of the inclination. |
| 5. | Place the modules onto the construction, position them and tighten the module clamps. |
Technical Data
| | |
| --- | --- |
| Material: | Steel |
| Surface: | HCP |