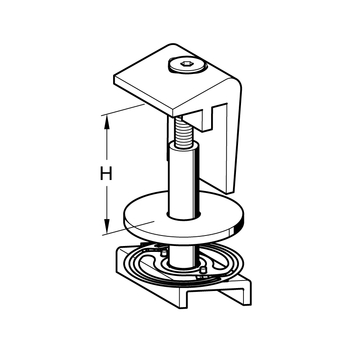 Group:
E314
---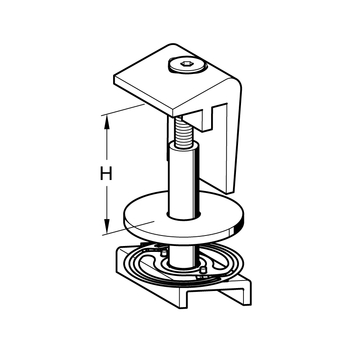 Application
Edge fastening and assembly block for all typical framed Photovoltaic panels to be used with high loads caused by wind suction. Suits panel thicknesses of 35 - 50 mm for any angle. Bimetal corrosion restistance, by using seal-coating on the support (washer and sleeve). Clamping forces applied at outer edge of panel to prevent undue tensioning of glass.
Scope of delivery
Fully assembled unit comprising Speed Nut, Support and Clip.
Installation
Insert Speed Nut into the open channel slot at any position required.
Adjust the clip to the panel and tighten it with max. 10 Nm.
Technical Data
| | |
| --- | --- |
| adm. shear force 90° to panel surface: | 0.5 kN/clip |
| adm. tensile load: | 3.2 kN/clip |
| Material: | |
| Clip: | Aluminium |
| Screw: | Stainless steel 304 |
| Stud bolt, Washer and Speed Nut: | HCP |