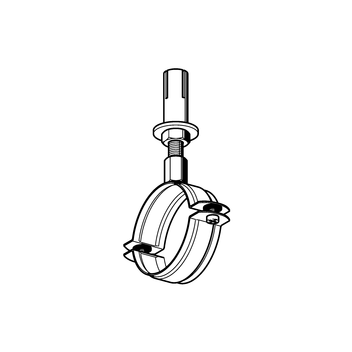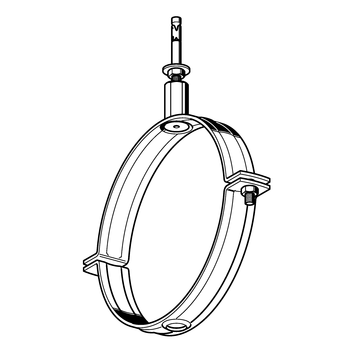 Application
Standard fastening for direct fixation to concrete.
Scope of delivery
Duo Clamp 2G without lining, with Drive Plug, Grub Screw, Washer and Hexagon Bolt M10, suitable for sizes 40 up to 125.
Pipe Clamp Stabil D-3G without lining with Bolt Anchor M10 and Round Rod Coupling R 1/2", suitable for sizes 160 up to 315.